-46%
Comprehensive IELTS Reading (General) Band 8 Preparation Course
15+ Lectures
FREE eBook worth $37
Includes General Reading Tasks.
Different question types.
IELTS Certified Trainer
FREE 1:1 Counselling Session with trainer

Note: Once you complete the purchase, the IELTS Reading (General) eBook will be delivered to your email ID instantly, And Comprehensive IELTS Reading (General) Band 8 Preparation Course access with the login credentials will be sent to your email address within 1 hour.
Description
What you'll learn:
Unit 1
Grammar – Tenses
Grammar – Prepositions
Grammar – Comparatives
Grammar – Articles (A,an,the)
Grammar – Part of Speech
Grammar – Irregular Verbs
Grammar – Determiners and Quantifiers
Grammar – Subject verb agreement
Grammar – Modals
Grammar – Comma Splice
Grammar – Participle clauses
Grammar – Punctuation
Grammar – Sentence Structures
Unit 2
Vocabulary – A1 List of words
Vocabulary – A2 List of words
Vocabulary – B1 list of words
Grammar – Reported Speech
Vocabulary – B2 list of words
Vocabulary – C1 List of words
Vocabulary – C2 list of words
Unit 3
About – Reading (GT)
Reading – Word Count
Reading – Reading techniques
Reading – Diagram Labelling
Reading – Multiple choice questions
Reading – Sentence Completion
Reading – Short Answer Type
Matching Questions – Reading
Reading – True/False/Not Given & Yes/No/Not Given
With this course, you get $37 worth of bestselling eBook FREE, which is: IELTS Reading (General) Actual Tests with Answers (February- March 2023)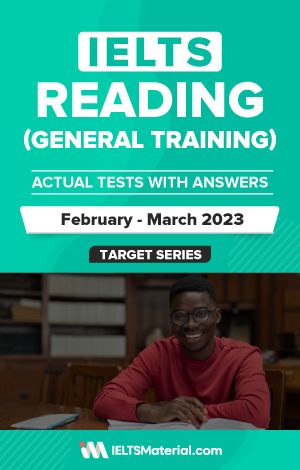 FREE 1:1 Live Counselling Session
Upon successful payment of the purchase, you will receive an email with downloadable links for eBooks and a link directing to a form for registering a FREE 1:1 counselling session. Once you fill the form, a sample 1:1 session will be scheduled for you with one of our star trainers.
You may also like…
77

)
(

This eBook contains:

Words specific to each topic
Idioms and Phrasal verbs
Exercises
A popular essay for each topic

You will save $7