-71%
An Exclusive Bundle for IELTS General Preparation – Band 8 Preparation Course & Limited Edition Ebook Combo for General Modules
This course and ebook combo is one of our  Bestsellers with a rating of 4.98 out of 5 based on visits and orders crossing 1M.

Note: Once you complete the purchase, the IELTS General eBooks will be delivered to your email ID instantly, And Comprehensive IELTS General Band 8 Preparation Course access with the login credentials will be sent to your email address within 1 hour.
Description
This bestseller combo is a must-have for candidates preparing for the IELTS General exam.
Why?
It is a perfect blend of the self-paced study content that students prefer and the abundant practice materials that are offered for free.
Flexibility is one of the major advantages of the self-paced content that is provided through a LMS.
The mock tests and additional updated ebooks with actual practice sets provide a thorough scope of practice, assessment and improvement.
Most importantly, this all-inclusive combo will save you a lot of money!
Now, let's check the course details.
Course Content
Unit
Details
1

Grammar – Tenses
Grammar – Prepositions
Grammar – Comparatives
Grammar – Articles (A, an, the)
Grammar – Part of Speech
Vocabulary – A1 List of words
About IELTS

2

Grammar – Irregular Verbs
Vocabulary – A2 List of words
Vocabulary – Describing Words
About – Listening
About – Reading
About – Writing
About – Speaking

3

Grammar – Determiners and Quantifiers
Grammar – Subject verb agreement
Vocabulary – B1 list of words
Vocabulary – Linkers
Vocabulary – Signposting Language
Reading – Word Count
Reading – Reading techniques
Writing – Identifying Question Types
Speaking – Introduction, Common Part 1 topics and how to answer them

4

Grammar – Modals
Grammar – Reported Speech
Vocabulary – B2 list of words
Vocabulary – Expressing opinions
Listening – Multiple choice Questions
Reading – Diagram Labelling
Reading – Multiple choice questions
Writing – Letters and Planning
Writing – Analysing the essays and planning. (How to make mind maps, TED)

5

Grammar – Comma Splice
Grammar – Participle clauses
Vocabulary – C1 List of words
Listening – Map labelling
Reading – Sentence Completion
Reading – Short Answer Type
Writing – Opening and Closing Lines
Writing – Opinion essays
Speaking – Cue Cards

6

Grammar – Punctuation
Grammar – Sentence Structures
Vocabulary – C2 list of words
Listening – Sentence Completion
Writing – Formal letter scenarios + How to write them
Writing – Discussion Essays

7

Vocabulary – Idioms
Matching Questions – Listening
Matching Questions – Reading
Writing – Semi Formal letter scenarios + How to write them
Writing – Advantages/Disadvantages Essay

8

Vocabulary – Phrasal verbs
Vocabulary – Tackling distractors
Writing – InFormal letter scenarios + How to write them
Writing – Cause Solution Essay
Speaking – Part 3 Vocabulary

9

Reading – True/False/Not Given & Yes/No/Not Given
Writing – Two-Part Question Essay
You might be curious to know the details of the ebook combo that is offered along with this course. 
So, in order to find out about the bestselling eBook combo worth $185 that you will receive for FREE, check out the link below.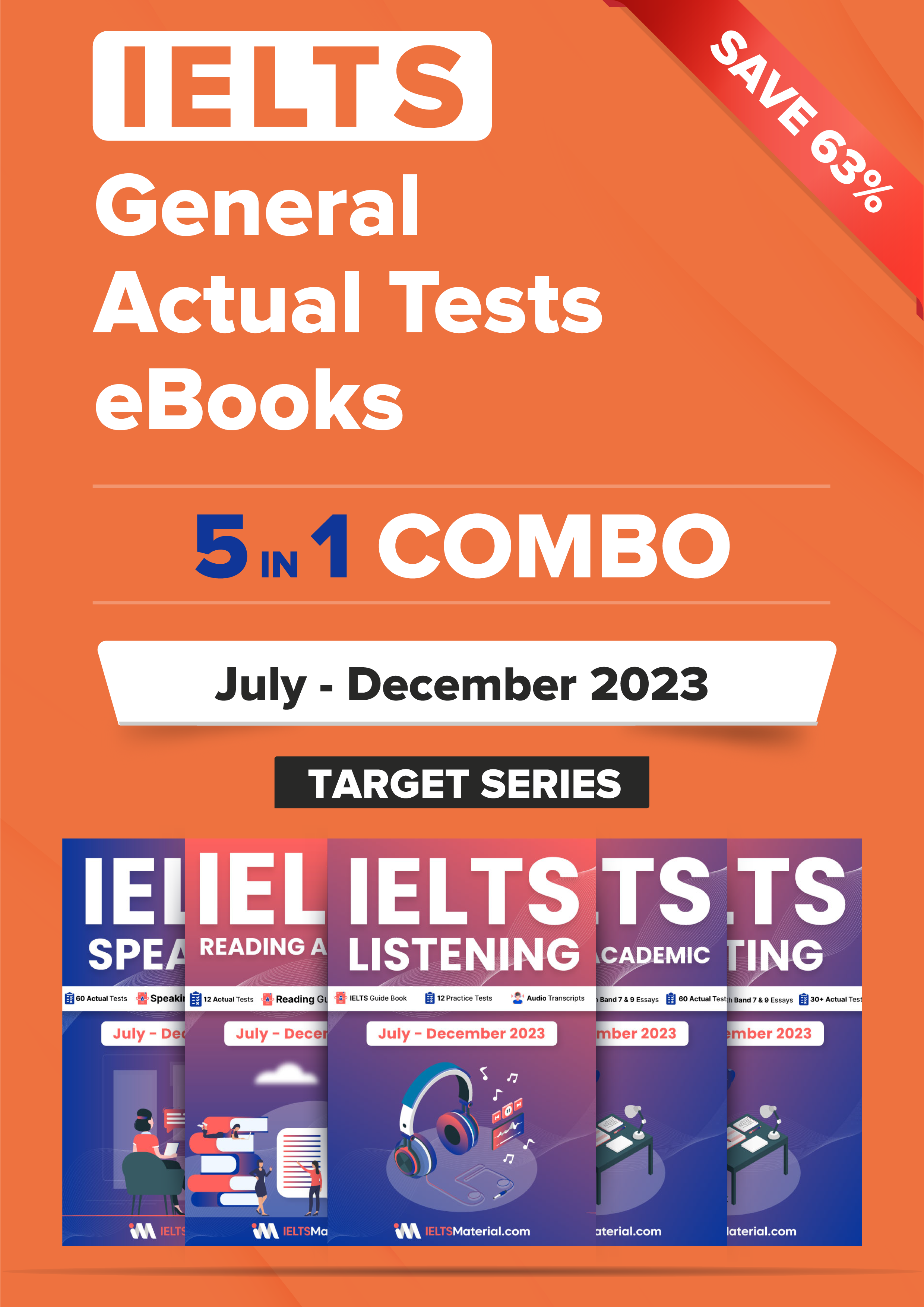 Additional Benefit: FREE 1:1 Live Counseling Session
Upon successful payment of the purchase, you will receive an email with downloadable links for the eBooks and a link directing to a form for registering a FREE 1:1 counseling session.
You may also like…
77

)
(

This ebook is one of the most 

successful products 

that we offer to students and is 

top-rated on our website 

with a rating of 5/5 based on 80+ user reviews.

12 Vocabulary Parts
Glossary specific to each topic
Idioms and Phrasal verbs
Intense Vocabulary-Building Exercises
Strategies to improve the overall hold of the language
A well-organized essay on each subject

Note: 

Once you complete the purchase, the IELTS vocabulary eBook, it will be delivered to your email ID instantly and Comprehensive IELTS Vocabulary Preparation Course access with the login credentials will be sent to your email address within 1 hour.

You will save $7